XX International Plant Protection Congress, Athens, Greece, July 1-5, 2024.
October 16, 2023 by IAPPS
  Dear colleagues,   On behalf of the Hellenic Society of Phytiatry we would like to invite you to participate in the XX IPP Congress which is going to take place at the Megaron Conference center in Athens Greece, in July 1-5, 2024.The Congress is hosted by the Hellenic Society of Phytiatry in Athens, Greece and organized under the auspices of the International Association for the Plant Protection Sciences (IAPPS), and of the Agricultural University of Athens.   In an era of the undoubted phenomenon of climate change around the globe, in a period of the vast increase of earth population with immense problems in food security, in a period of enormous pressure on natural resources to meet α vast need for nutritious and safe food, conservation of biodiversity and creating opportunities for economic growth, Plant Protection will play an extremely important universal role in securing human welfare.   Management of Crop Loss caused by pathogens and pests is a complicated issue of paramount importance for global agriculture, involving hosts and environment, plus scopious and intense scientific research, political decisions and application of international rules and measures. There is an urgent need for developing ecofriendly and safe biologicals and agrochemicals, pesticides either with nano-formulations. Research is also required to study evolutionary dynamics in reference to climate change, measurements and analysis, modelling of crop loss and predictive modelling. So, there is an urgent need to identify new pests and efficiently cope with diseases or pests threatening global human welfare. Obviously, new pathogen resistant sources in germplasm for confronting destructive pests and diseases are an everyday request by farmers. In an era of the boom of artificial intelligence able in perceiving, synthesizing, and inferring information—demonstrated by machines, Plant Protection is on the center of international interest.   Therefore, the Congress will be consisted of plenary and concurrent sessions of updated information and research data with invited speakers along with oral and poster presentations to cover all plant protection disciplines including plant pathology, entomology, weed science, nematology, plant breeding, technology transfer and relative to plant protection disciplines. Satellite sessions will be also welcomed. Plenary lectures will be among others focused on:   Molecular diagnostics for evidence based rational use of pesticides, in the European Green Deal era Enabling sustainable agriculture through understanding and enhancement of microbiomes Applying chemical ecology for environmentally friendly strategies to control insect pests Impact and control of transboundary/invasive banana wilt pathogen, Fusarium oxysporum f. sp. cubense Microbial pesticides: Discovery, piloting and scaling up in Africa Sustainable weed management Coordinated approach for transboundary plant pest and disease management Food security in Africa needs policy support for sustainable plant health management   Concurrent Sessions will be generally focus on:
Current plant protection problems affecting major regional crops or crops of international significance such as grapevines, olives, citrus, tropical fruit trees, cereals, vegetables, forests etc. will be highlighted. Top scientists will be invited to present updated information on chemical plant protection problems contributing to current advances and alternatives offered by the private sector of agrochemical-pharmaceutical chemistry. Further objectives of the IPPCAthens2024, will be invited lectures and oral presentations on hot research topics and recent developments in Plant Protection sciences directly originating from research translation of molecular plant pest interactions. Scientific contact among young scientists and top research leaders, helping opening research cooperation and contacts with leading research groups around the globe will be promoted and facilitated.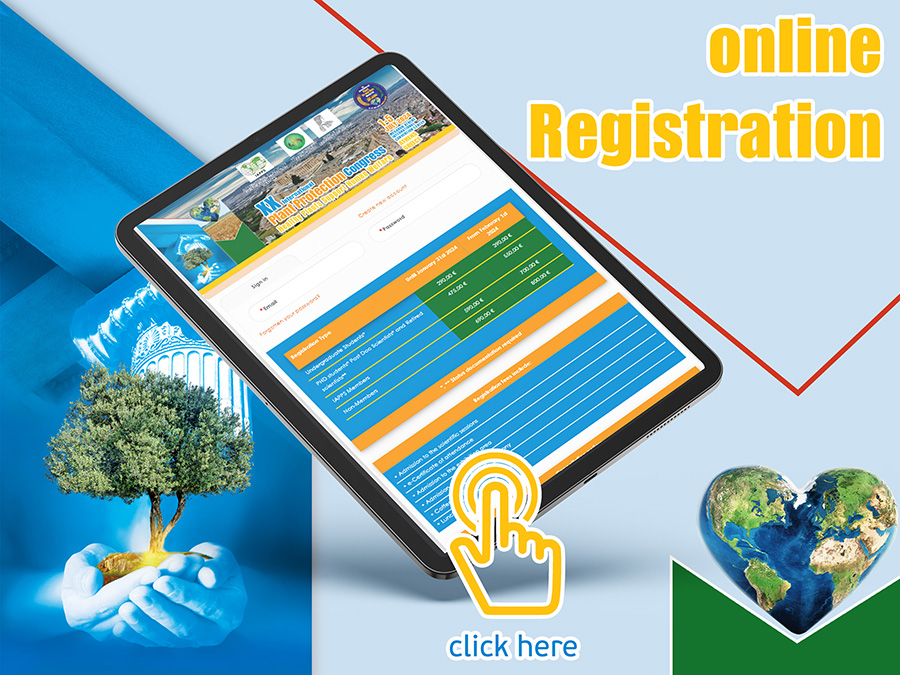 International organizations dealing with food security, food safety and plant health will be welcomed to critically analyze crucial current problems related to world agriculture and propose measures and actions. FAO, EFSA, EPPO and other leading organizations will be invited to participate in this unique Global Plant Protection Congress.

We are confident that as congress organizers will make any effort needed to succeed in organizing a scientifically profitable event and assure you for a memorable stay in Athens Greece.
  More information regarding the Congress are available at www.ippcathens2024.gr   Sincerely yours, The Chairman of the XX IPPCATHENS2024
Eris Tjamos   ​For any further information, do not hesitate to contact
Congress Secretariat
Panagiotis Georgakopoulos
Senior Project Manager Tel: +30 2103250260 email: panagiotis@globalevents.gr