The hidden threat of the Coconut Rhinoceros Beetle
November 12, 2023 by IAPPS
Pacific Invasion: The hidden threat of the Coconut Rhinoceros Beetle
The Pacific Community (SPC) is stepping up its efforts to combat the Coconut Rhinoceros Beetle (CRB), a destructive pest that poses a significant threat to the Pacific's tree of life, the coconut. This invasive species has been causing havoc in the region and is jeopardizing the coconut industry. 
---
Pacific Island Countries and Territories (PICTs)  supply 50 per cent of the world's copra trade, with Papua New Guinea being the world's largest copra supplier, followed by Vanuatu. Copra, the dried flesh of the coconut, is used in many consumer products, as well as for animal feed. Other Pacific countries, such as the French Polynesia,  are also trying to develop the copra  sector,  making products with high added value from the nut itself and other parts of the coconut tree, including  virgin oil, coconut water and coconut sugar.
The coconut industry has faced significant challenges due to climate change in recent years. Rising temperatures, increased CO2 concentration, changing precipitation patterns, and the proliferation of weeds resulting from climate change have all contributed to the vulnerability of coconut plantations.
Additional challenging issues included degradation of soil fertility in coconut plantations, and increased incidence of pests and diseases that have become more prevalent.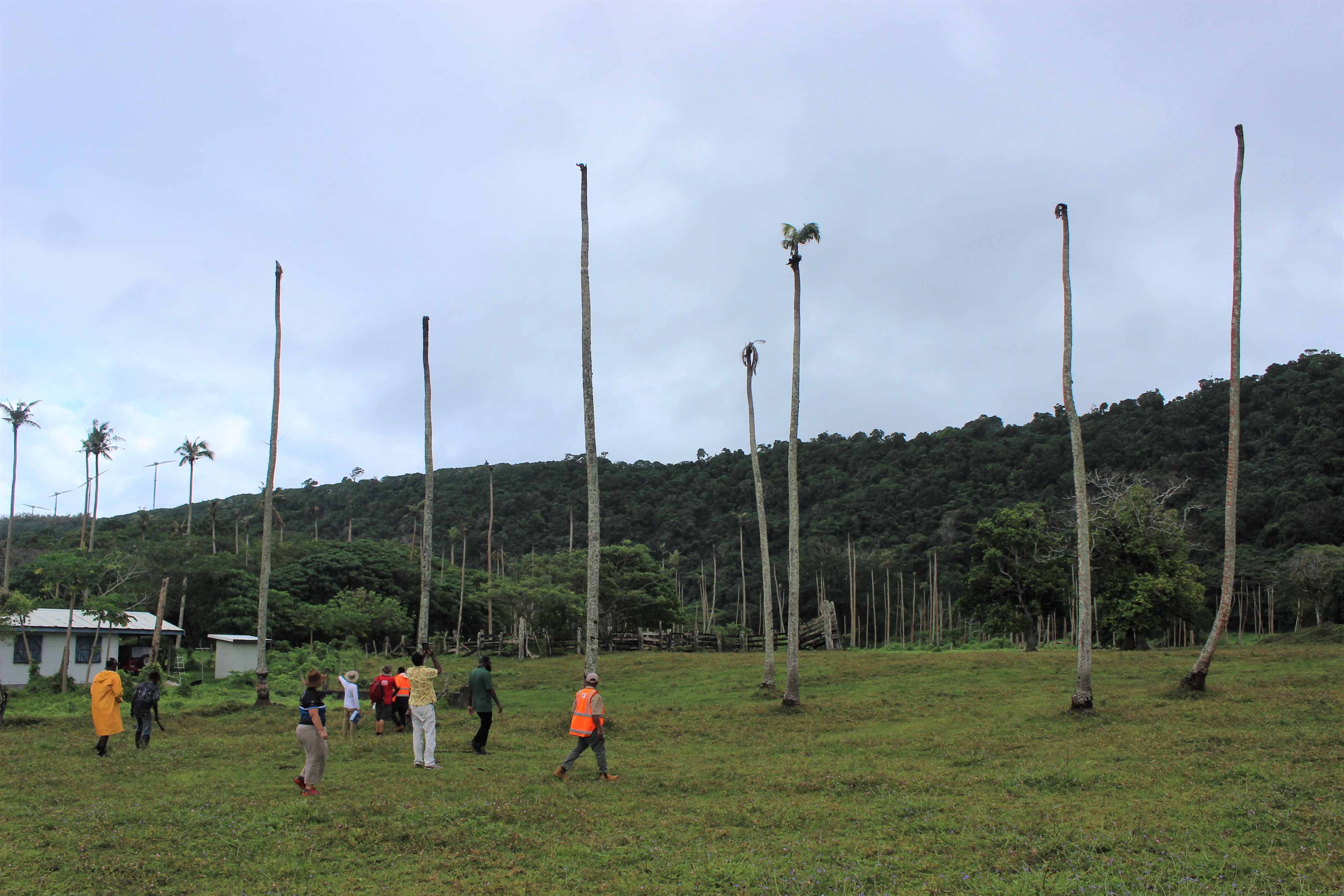 The Pacific is now straining to sustain coconut production while simultaneously improving resilience and reducing vulnerability to climate change impacts. An August  2017 alert identified a new danger to the Pacific that devastates coconut palms and has expanded rapidly across the region. This new threat is the invasive coconut rhinoceros beetle.
The beetle first arrived in the Pacific in 1909 through a potted rubber seedling brought in from Sri Lanka to Samoa. Originally native to South Asia, the beetle was able to expand its range and establish itself in the Pacific through increased sea and air transport movement.  
In 2020, the Pacific Community received funding from the New Zealand Ministry of Foreign Affairs and Trade (MFAT) through the Pacific Awareness and Response to Coconut Rhinoceros Beetle (PARC) project to address this urgent invasive pest issue. SPC has led a holistic approach to stopping the Beetle that involves awareness, surveillance, border monitoring and integrated management. A free online data collection toolkit called Kobo Toolbox has been rolled out for centralisation of Beetle outbreak data. SPC is working with its country and industry partners to stop the Beetle so they can intensify coconut production, ensuring that the industry can thrive while minimising the pest's impact.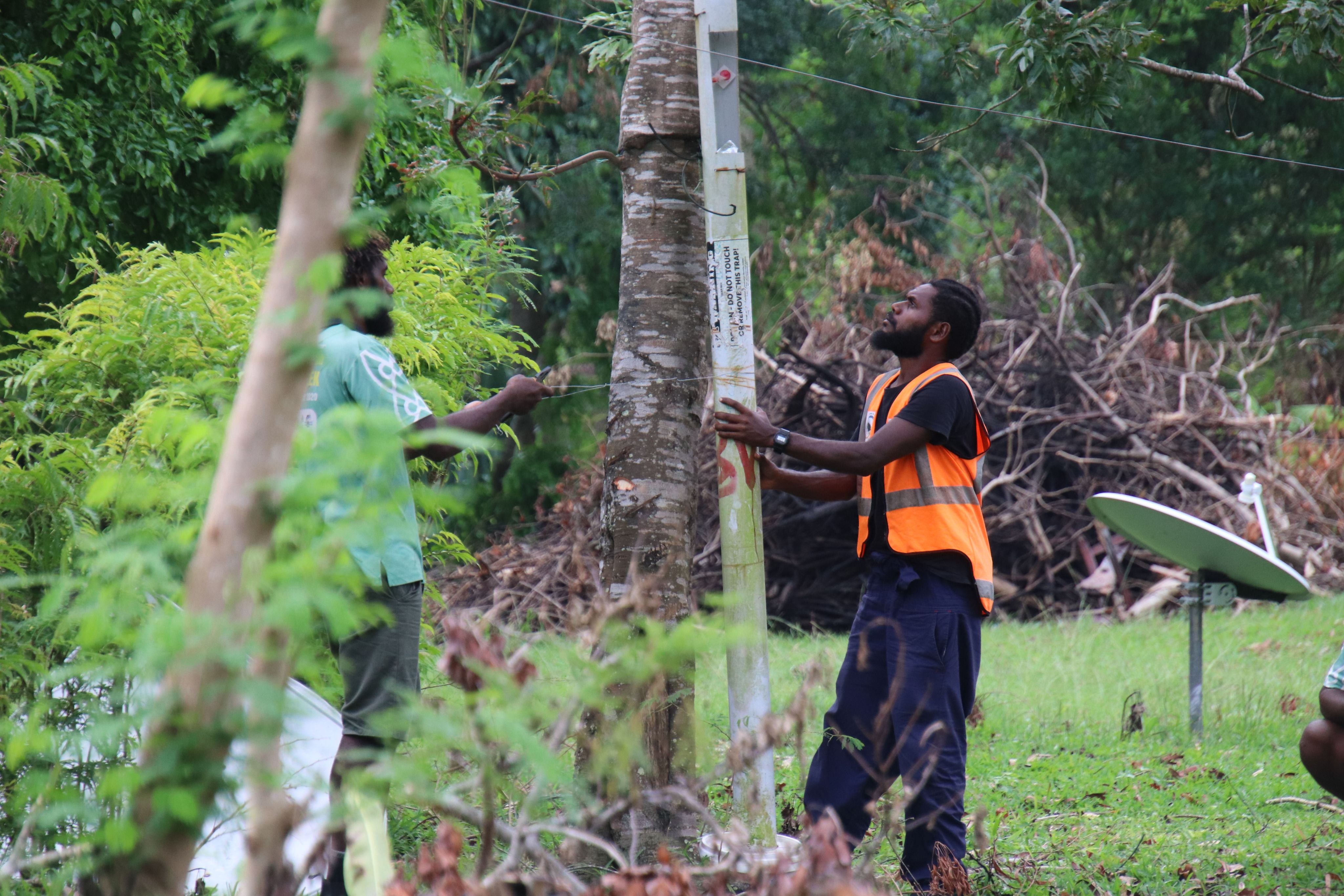 SPC has additionally signed agreements with Papua New Guinea's National Agriculture Quarantine (NAQIA), PNG Kokonas Indastri Koporesen (KIK) and Biosecurity Vanuatu to assist them in their efforts to control the coconut rhinoceros beetle, particularly the CRB-G variant that is resistant to virus used as an effective biological control agent.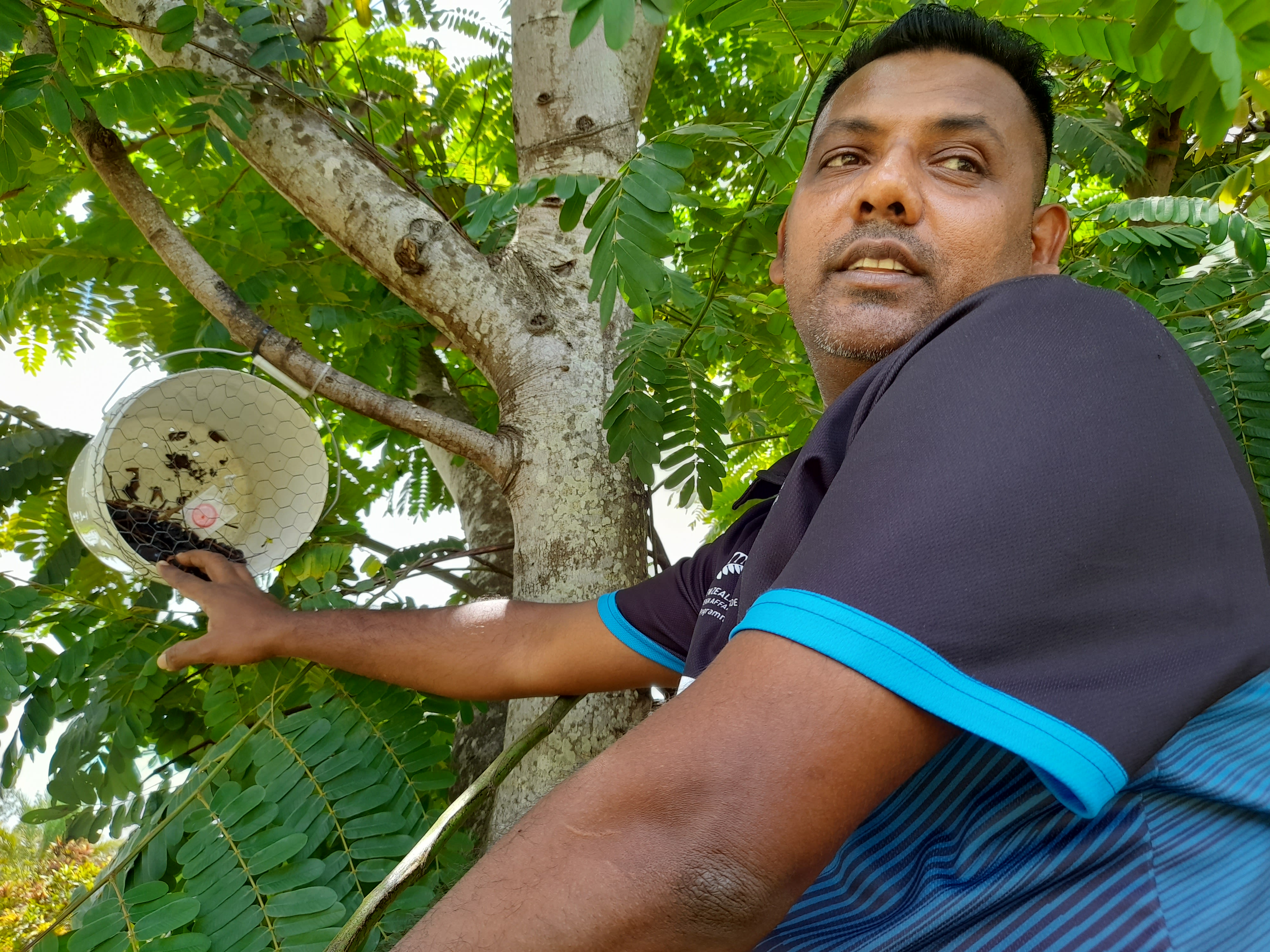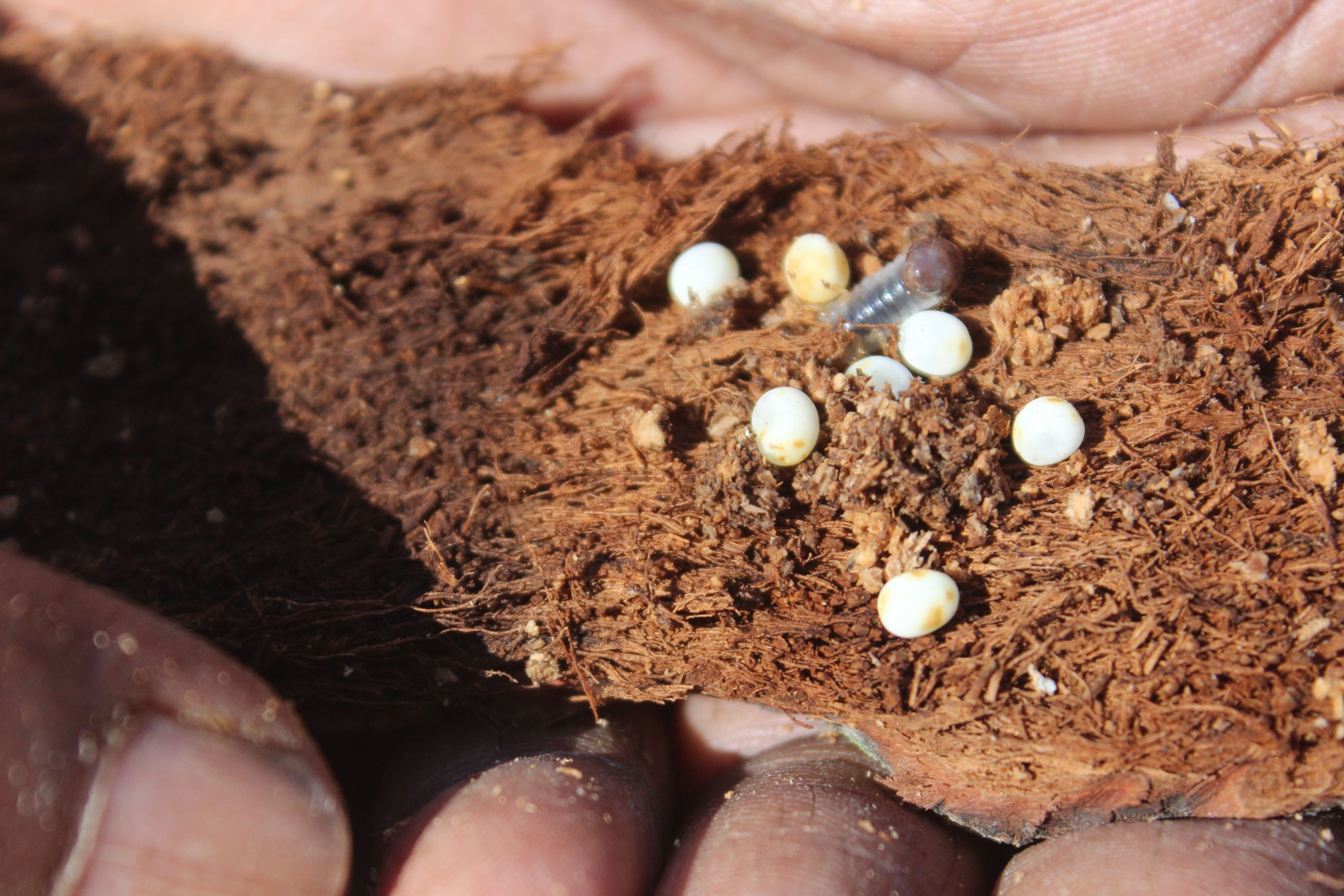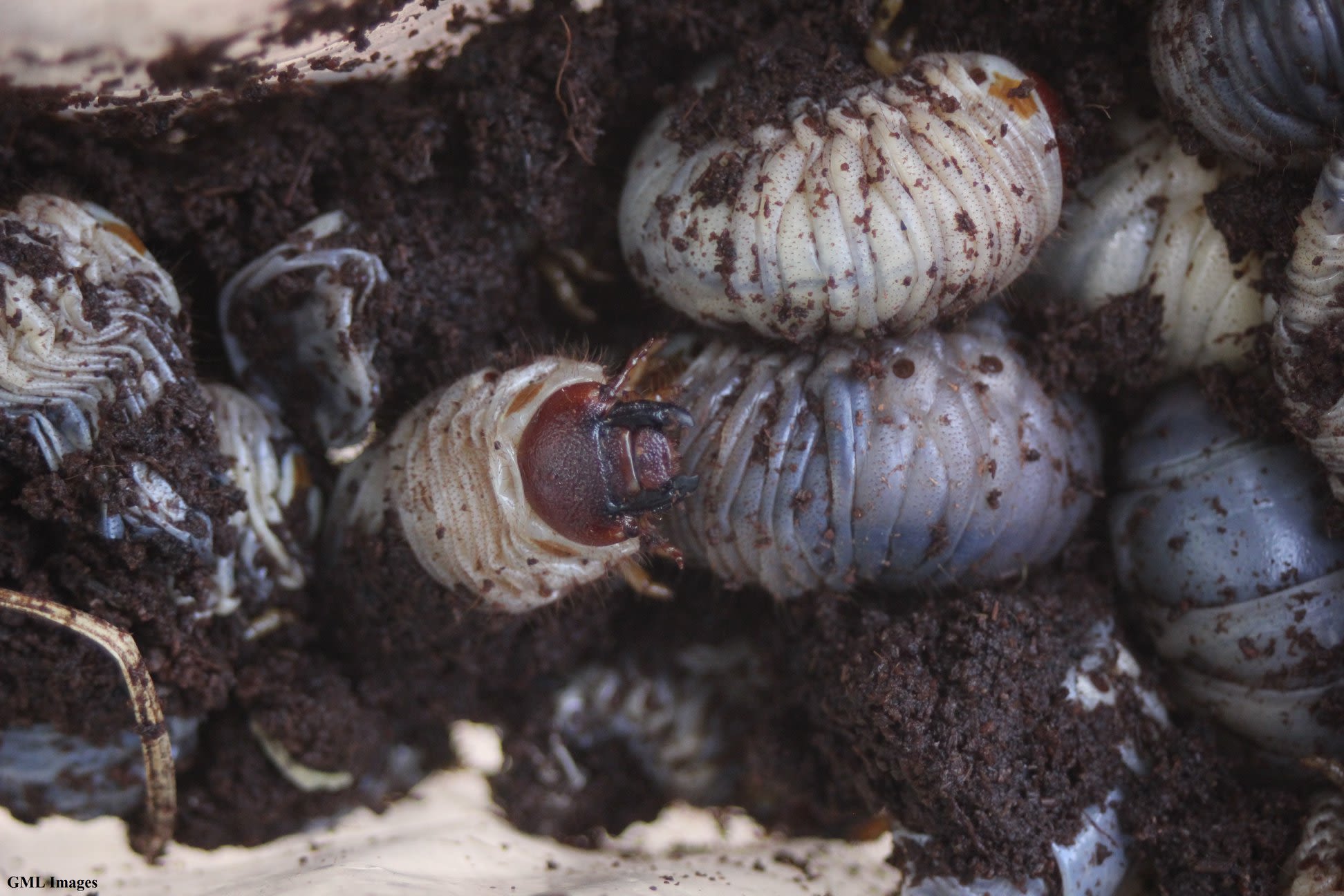 "It is imperative that there is effective awareness and training to inform the public of the CRB situation in the country. We also need to disseminate this information to target groups and carry out sanitation and clean-up programmes to control CRB breeding sites," Says NAQIA Technical and Advisory General Manager, Mr. David Tenakanai.
The coconut rhinoceros beetle, is a pest species occurring in tropical regions.
Adults can cause extensive damage to economically important wild and plantation palms.
Adults can live as long as 5 months and gravid females lay 50-100 eggs throughout their lifetime.
To help raise awareness, SPC has created a manual for control and management of the pest in Pacific Island countries and territories. Approximately 600 training manuals on CRB control and management have been published and distributed in Vanuatu, Solomon Islands and Papua New Guinea.
Overall, these proactive approaches will not only safeguard the livelihoods of those involved in the coconut industry but also contribute to the overall food security and economic stability of the PICTs.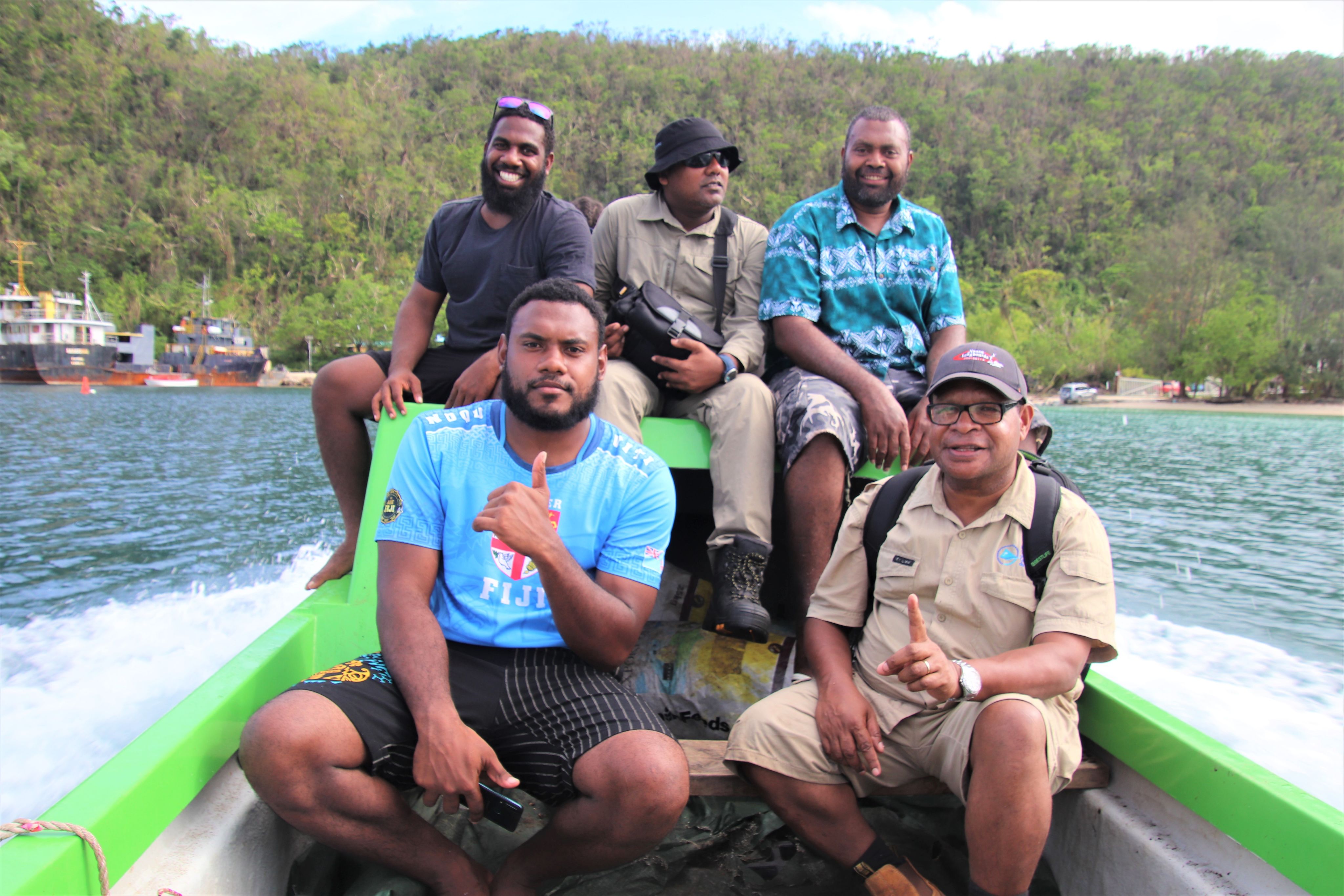 A Vanuatu biosecurity team and SPC Coconut Rhinoceros Beetle lead Mark Ero (bottom right) on a mission.
Contacts
Matilda Simmons, Communications Officer, Pacific Community's Land Resources Division | matildas@spc.int
Maëva Tesan, Information, communications and knowledge management Communications Officer – Climate Change and Environmental Sustainability Programme | maevat@spc.int
Related Content
Tags
Coconut Rhinoceros Beetle, Climate Change